Roger Melis, Christa Wolf, 1968
After completing an apprenticeship in photography in Potsdam in the late 1950s, East German photographer Roger Melis began working as a scientific photographer at the Charité, a hospital in East Berlin. Around the same time, Melis was asked to photograph German artists, writers, and singers for a book that was regrettably never realized. Despite this, his photographs were widely seen and celebrated at the time, so much so that by the end of the 1960s, when he was sought after by publications on both sides of the Berlin Wall, Melis decided to leave the hospital to work solely as a freelance photographer.
Several of these portraits, including one striking image of Christa Wolf from 1968, belong in the collection of the Stiftung Reinbeckhallen. In this black and white photograph, the admired East German writer is seen leaning against a chair in the comfort of her own apartment with her hands clasped together and eyes staring intently at the photographer and his camera. It is one of many portraits taken by Melis that places—both then and now—a spotlight on East Germany's prominent cultural figures.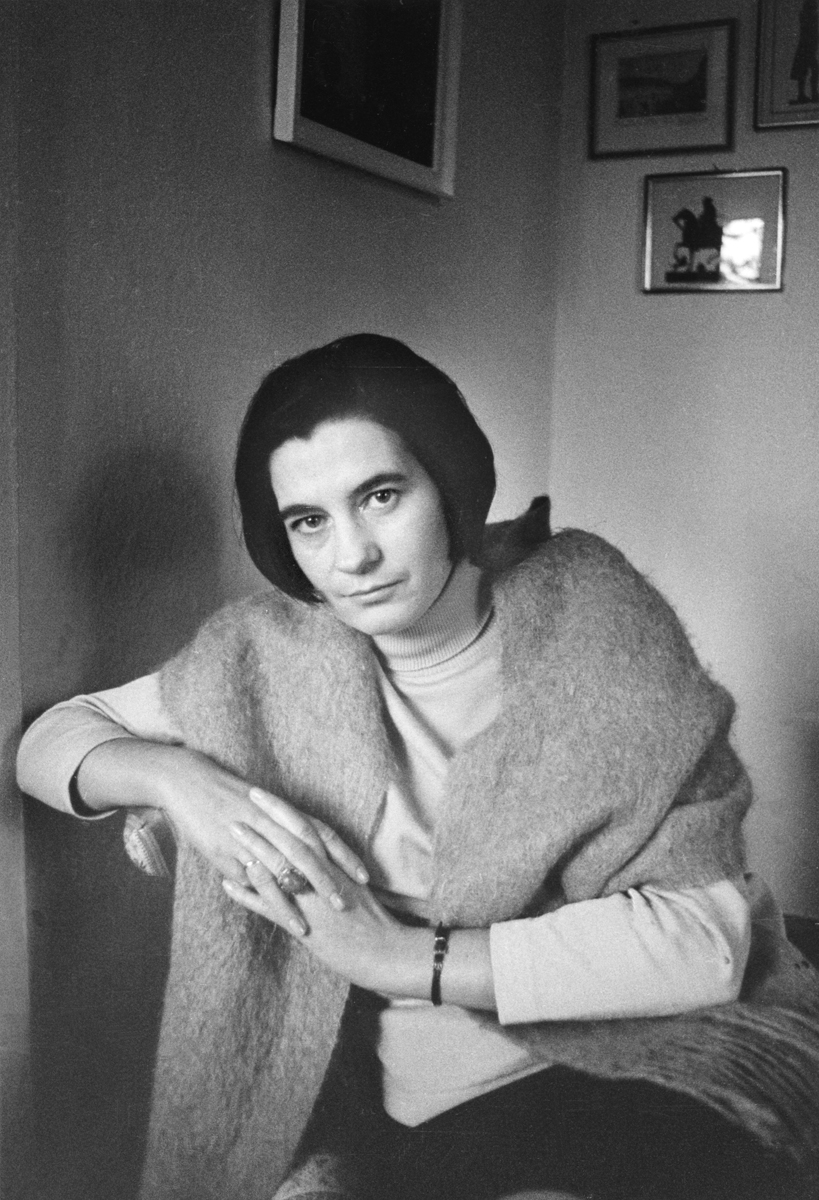 After taking this photograph, Melis would spend the next two decades completing assignments for Sibylle: Die Zeitschrift für Mode und Kultur, Neue Berliner Illustrierte, Wochenpost, Die Zeit, Frankfurter Allgemeine Zeitung, Süddeutsche Zeitung, and GEO. He would also contribute to how photography and those working with the medium were treated in East Germany. He would, for instance, found the Arbeitsgruppe Fotografie (Photography Working Group) within the Verband Bildender Künstler der DDR (Association of Visual Artists of the GDR) together with Arno Fischer in 1981, resulting in photography being recognized as an official art form and photographers working with greater autonomy in East Germany in the last decade of its existence.
In 2019, the Stiftung Reinbeckhallen organized the exhibition Roger Melis – The East Germans in collaboration with the LOOCK Galerie. Curated by Mathias Bertram, the exhibition featured ephemera and over 160 photographs taken by Melis over the course of three decades, making it the most comprehensive exhibition on the East German photographer to date.
Dr. Candice M. Hamelin
---
Following the fall of the Berlin Wall, Roger Melis (1940—2009 in Berlin) continued to work on assignment and taught classes at the Lette Verein Berlin. His photographs can be found in the following collections: The Metropolitan Museum of Art, New York City, USA; the Berlinische Galerie, Berlin, Germany; the Brandenburgische Kunstsammlungen Cottbus, Cottbus, Germany; the Deutsches Literaturarchiv Marbach, Marbach, Germany; the Haus der Geschichte, Cologne, Germany; and the Zeitgeschichtliches Forum Leipzig, Leipzig, Germany.
---
Posted on 13 October 2022