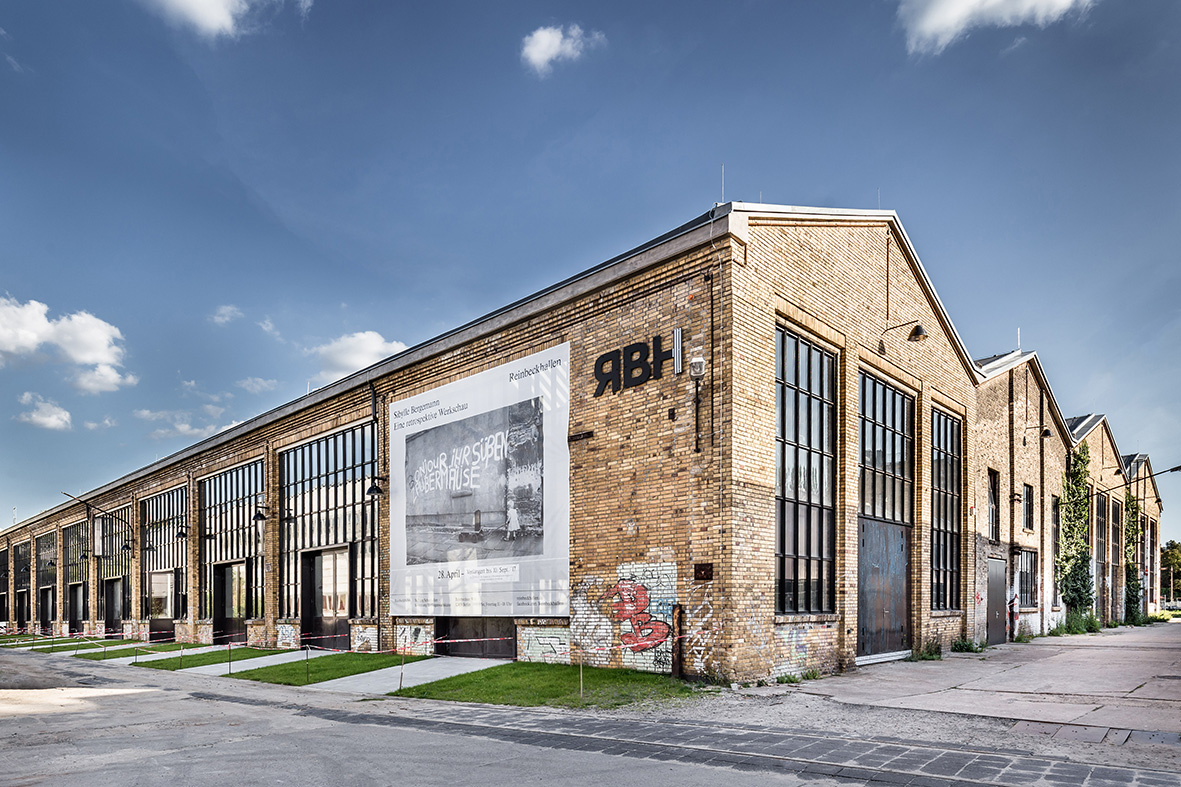 Stiftung Reinbeckhallen
Sammlung für Gegenwartskunst
Reinbeckstr. 11
12459 Berlin
Tel.: +49 (0) 30 2039 3111
info@stiftung-reinbeckhallen.de
Exhibition reception: +49 160 1055910
Location
---
If you are looking for a location for your event or photo/film production, we kindly ask you to send an email to: booking@rbh.berlin
Opening Hours
---
Exhibitions
We currently have no running exhibitions. We look forward to presenting the annual program for 2023 soon.
Office
Monday–Friday | 10 AM–5 PM
Entrance
---
Tickets are available in our online shop or on site.
Please do not plan a visit if you are displaying symptoms or if you have been in contact with a COVID-19 patient in the last 14 days.
Here are the foundation's Health and Safety Regulations.