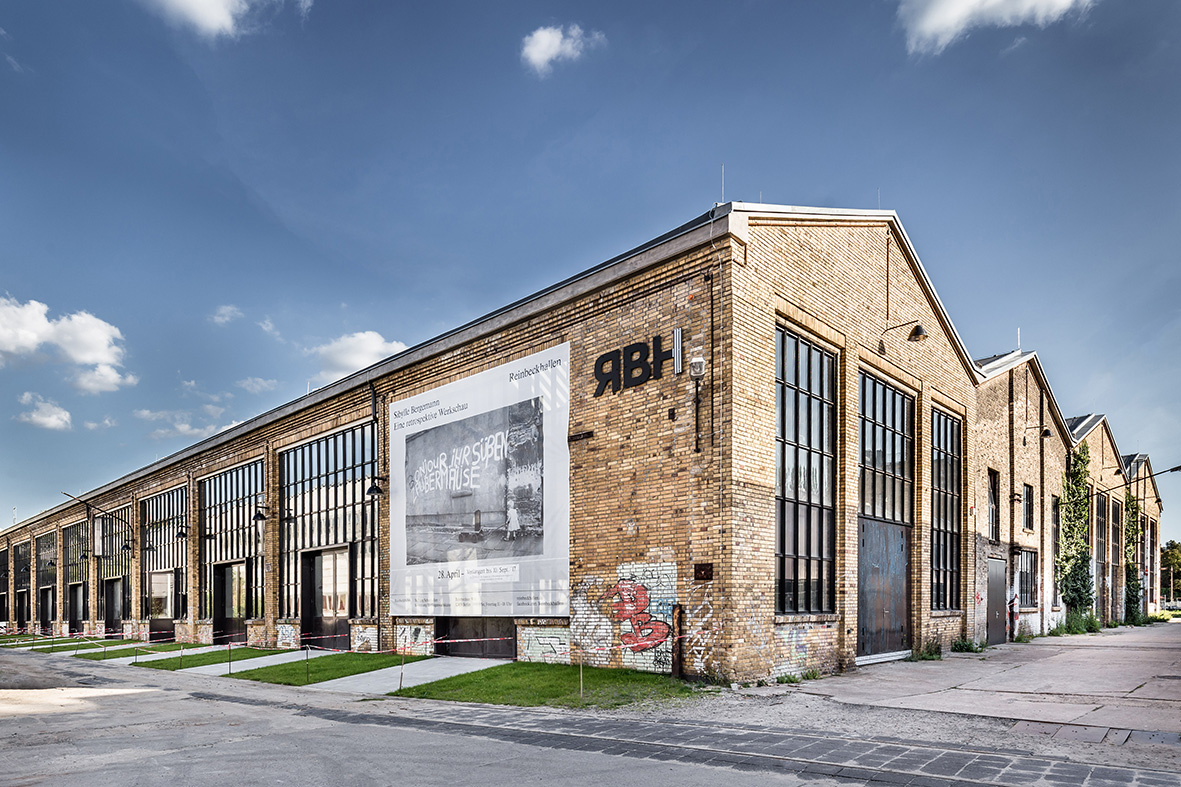 Stiftung Reinbeckhallen
Sammlung für Gegenwartskunst
Reinbeckstr. 11
12459 Berlin
Tel.: +49 (0) 30 2039 3111
info@stiftung-reinbeckhallen.de
Exhibition reception: +49 160 1055910
Arrival
---
The Reinbeckhallen are easily accessible by public transport.
Coming from the ring, the S45, S46 and S47 (south) and S8 and S9 (north) trains reach Schöneweide station, where one can take Tram 60 or 67 to the stop Firlstraße. Alternatively, take Tram 27 from the station Tierpark (U5) to the stop Firlstraße, which is a short walk from our space.
There are many parking facilities around the site.
Opening Hours
---
Exhibitions
Thu–Fri | 4–8 PM
Sat–Sun | 11 AM–8 PM
Due to an event the exhibition will be closed on Friday, August 12th and Saturday, August 13th.
Please note that the upcoming exhibition can be visited from Saturday, July 23rd.
Office
Monday–Friday | 10 AM–5 PM