Spectrum. The most dangerous artwork.
With Spectrum. The most dangerous artwork., a light art installation by the well-known Berlin-based artist duo Low Bros, the Arbeitsgemeinschaft Dermatologische Prävention (ADP) e.V. and the Deutschen Krebshilfe seek to bring attention to the danger of solariums. The oversized, health-endangering light art installation is dedicated to artificial tanning and stands for shrill hypes, risk fascination, and ritual worship.
The only way to view the "most dangerous artwork in the world," is to wear a face shield and protective clothing and to follow an extensive list of safety instructions, all of which is provided at the Reinbeckhallen. In addition to viewing this artwork, visitors are invited to browse numerous stands that offer information on skin health and cancer prevention.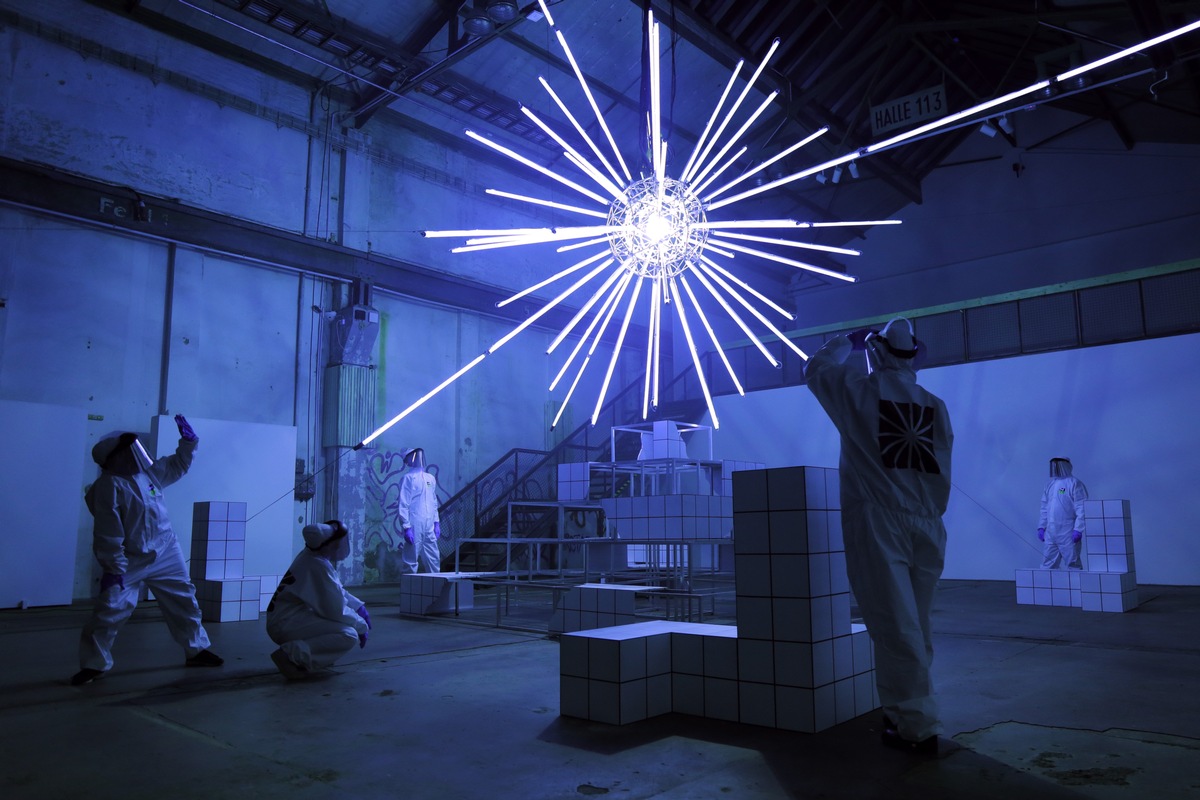 About Low Bros
The Berlin-based artist duo Low Bros is comprised of Christoph and Florian Schmidt, brothers who have been graffiti artists since their youth. Stylized animal figures with human attributes are at the center of their work. Their animal heroes skate, wear sunglasses or caps, and can be read as the personification of their generation of urban youth, with a sense for styles, poses, and the unconditional desire to be read as cool. Nevertheless, the reference to a naive originality via the animal and nature motifs always remains. In their works, the urban and the natural merge as do the analog and the digital. In addition to their large outdoor murals, the work of the Low Bros can also be seen again and again in galleries and group exhibitions.
Quelle: onezeromore.com