The recent pandemic posed major challenges and hardships for people around the world. Children and adolescents were among those who suffered the most from the pandemic and, at the same time, had the least lobbying for their interests. Their lives were turned upside down.
Understanding that addressing the health, social, and emotional consequences of the pandemic for children and adolescents is an important social task, the Stiftung Reinbeckhallen is presenting an exhibition aimed primarily at children and adolescents this fall. Titled a touch of playfulness, this exhibition will offer children and adolescents a diverse art experience and allow all visitors to consider contemporary art in a playful manner.
a touch of playfulness includes films, installations, mixed-media works, paintings, photographs, video projections, and sculptures by twenty-one artists from Germany and abroad. These works, largely selected from the collections of the Stiftung Reinbeckhallen and its founder Sven Herrmann, were made between the late 1980s and early 2020s. Grouped thematically, they encourage visitors to contemplate how they see and engage with the world around them. At the same time, they invite visitors to consider how these artists, working across media and continents, address similar concepts, such as perspective, time, materiality, identity, and technology, in distinct, yet playful ways.
Participating Artists | Fides Becker, Fischli & Weiss, Peter Funch, Miklos Gaál, Isca Greenfield-Sanders, Sam Grigorian, Sigalit Landau, Martin Liebscher, Niko Luoma, Rei Naito, Sebastian Neeb, Marilène Oliver, Jyrki Parantainen, Dan Perjovschi, Charles Sandison, Yoshihiro Suda, Clemens Tremmel, Santeri Tuori, Raissa Venables and Zhao Zhao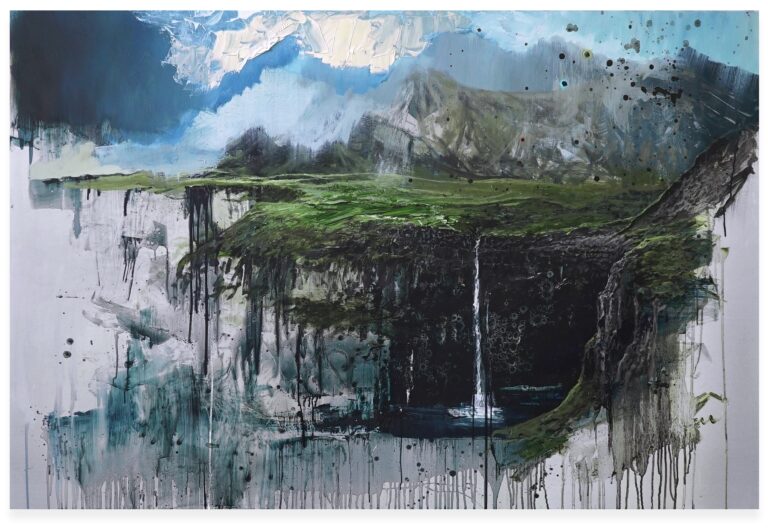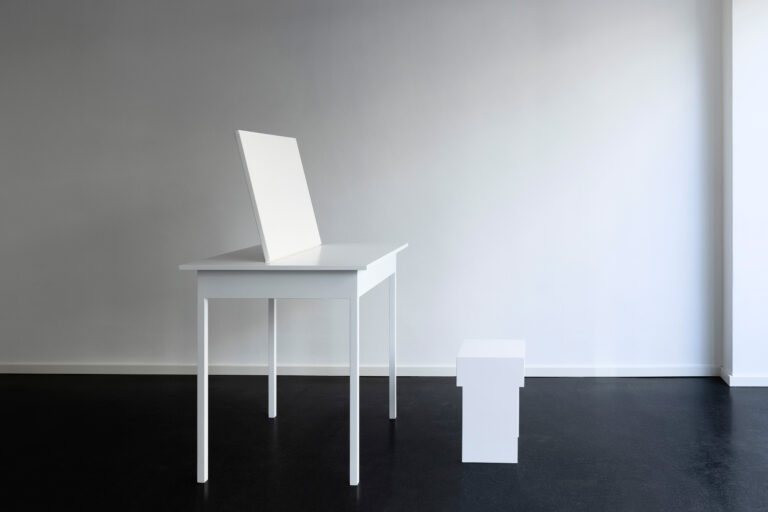 The works in a touch of playfulness are presented on modules whose geometric shapes are reminiscent of parts of a tangram, a children's game that originated in China over 2,500 years ago. Legend has it that a monk once instructed a student to go on a journey and paint the diverse beauty of the world on a single ceramic tablet. Upon his return, the student dropped the tablet, breaking it into seven pieces. He tried unsuccessfully to put the tablet back together for several days. Finally, he understood that he could also discover the diverse beauty of the world through the infinite number of shapes, images, and patterns made from these seven pieces.
The modules take their inspiration from this game and permit visitors to not only move freely in the exhibition space, but to also see the works from numerous positions and vantage points. Children and adolescents will be given an exploration sheet upon arrival that will guide them to seven works, offering them an entertaining way to see and explore the exhibition and the chance to collect seven shapes of a tangram.
a touch of playfulness is accompanied by an exciting program! To learn more, please visit our Exhibition Program page.